At our 30th weekly sales and marketing roundtable, communities shared out-of-the-box, socially distanced ideas they're using to get people to campus.
Find out how to make these ideas work at your community by checking out the recap below.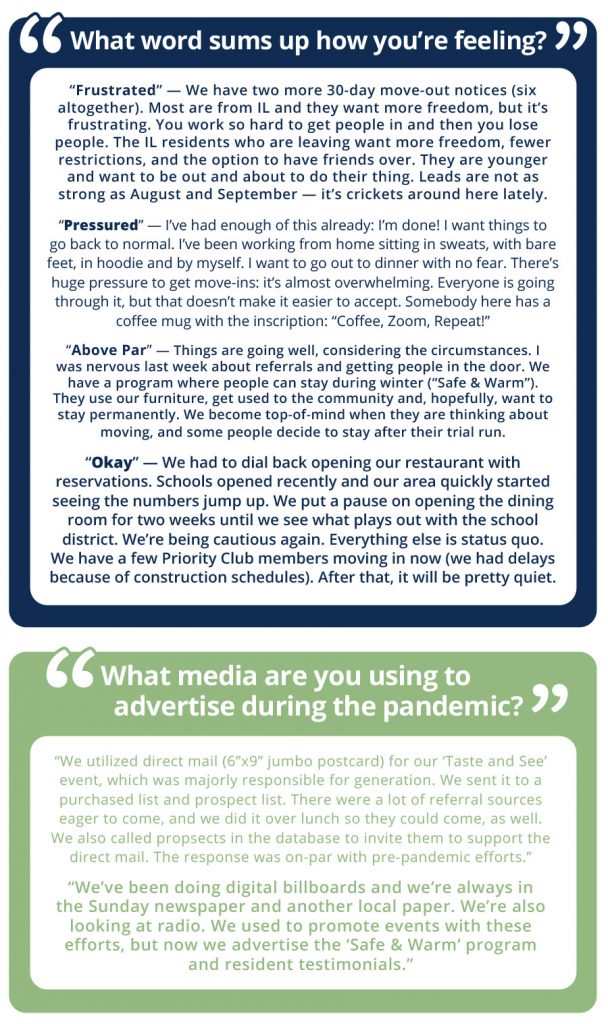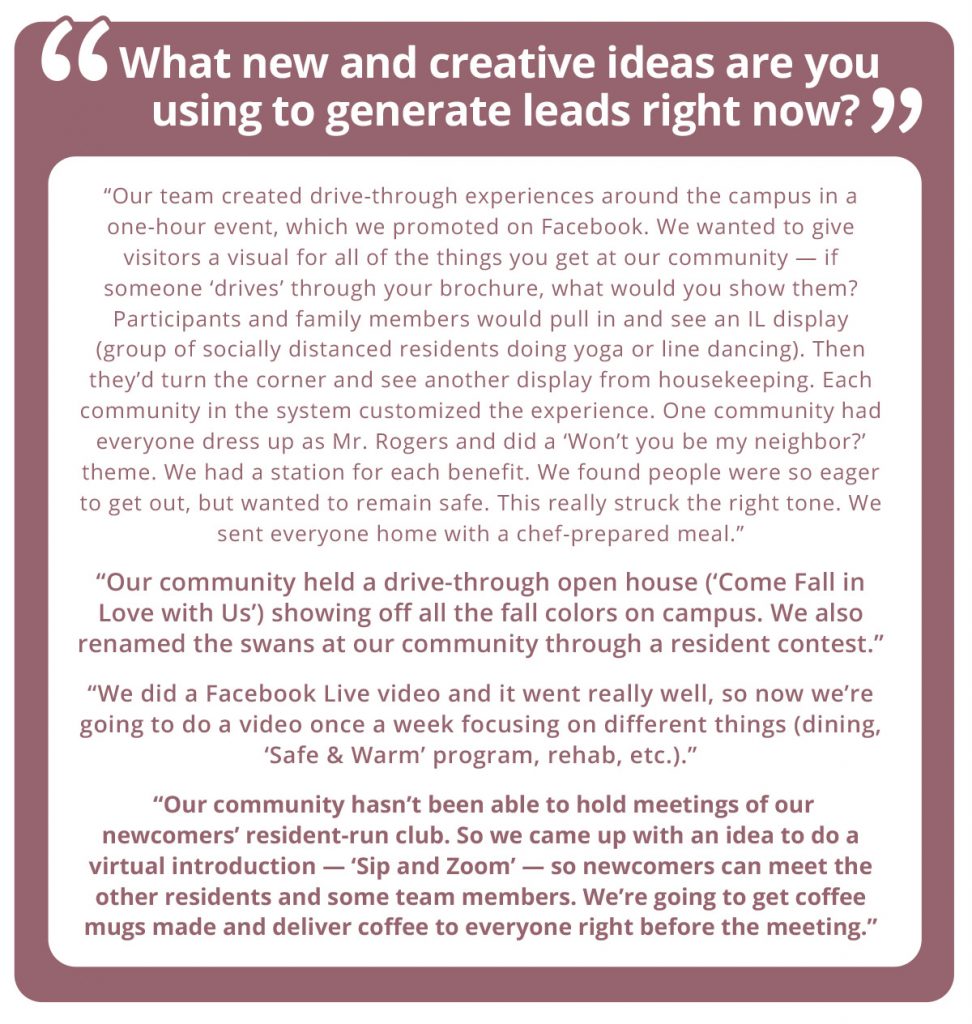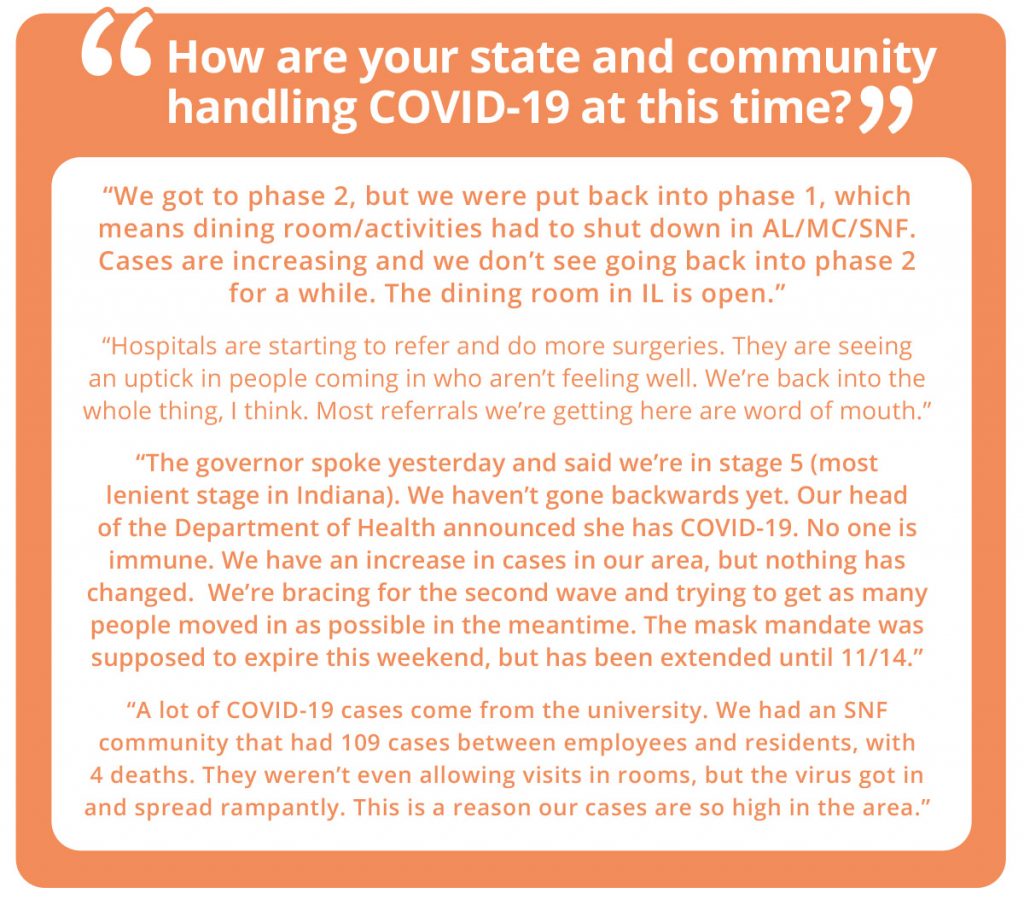 Please join our next roundtable discussion on Thursday, October 22, at noon ET.