Kendrick Brinson is addicted to photographing Sun City, Arizona, where the average age is 73. An acclaimed  documentary, commercial and editorial photographer whose clients include The New York Times, National Geographic and Smithsonian Magazine, Kendrick first visited Sun City more than a decade ago. This census-designated, self-governed community is home to 40,000 people on 40 acres. Over several years, Kendrick has photographed nearly all of it. Here is her perspective on life in this unique place.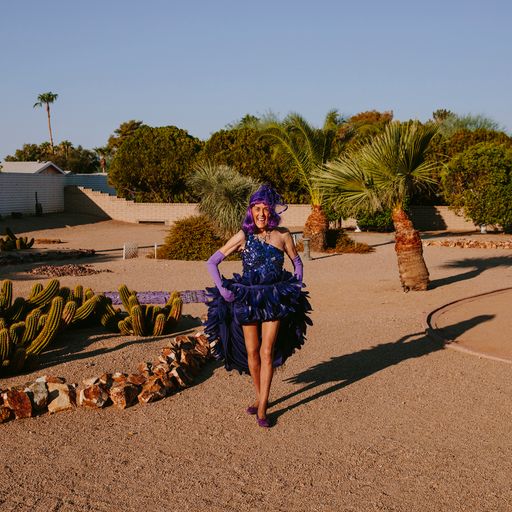 Q. Why did you first come to Sun City?
A. I used to work at a newspaper and when I left to do full-time freelance photography, I was looking for something happy and fun to work on. I saw a movie about Sun City, then learned that 49 years earlier, Time Magazine had done a story on Sun City and its founder Del Webb. Sun City was the first place of its kind — and it's still one of the largest —where people can decide what their retirement will be like. For Sun City's 50th anniversary, I said, "I have to go there." Then I returned and I returned and I returned.
Q. What's unique about Sun City?
A. Sun City reimagined the idea of what retirement could look like. It's a place of exploring, play, learning and community. And the landscape is so different from where I'm from in South Carolina — cactus-lined streets … golf carts on the streets … 1960s homes … giant palm trees. The light is even different here. People own their homes and they pay a very affordable yearly fee to be in the 100+ active clubs and use any of the seven pools, 11 golf courses, seven recreation centers, three country clubs and two libraries — all owned by the Recreation Centers of Sun City.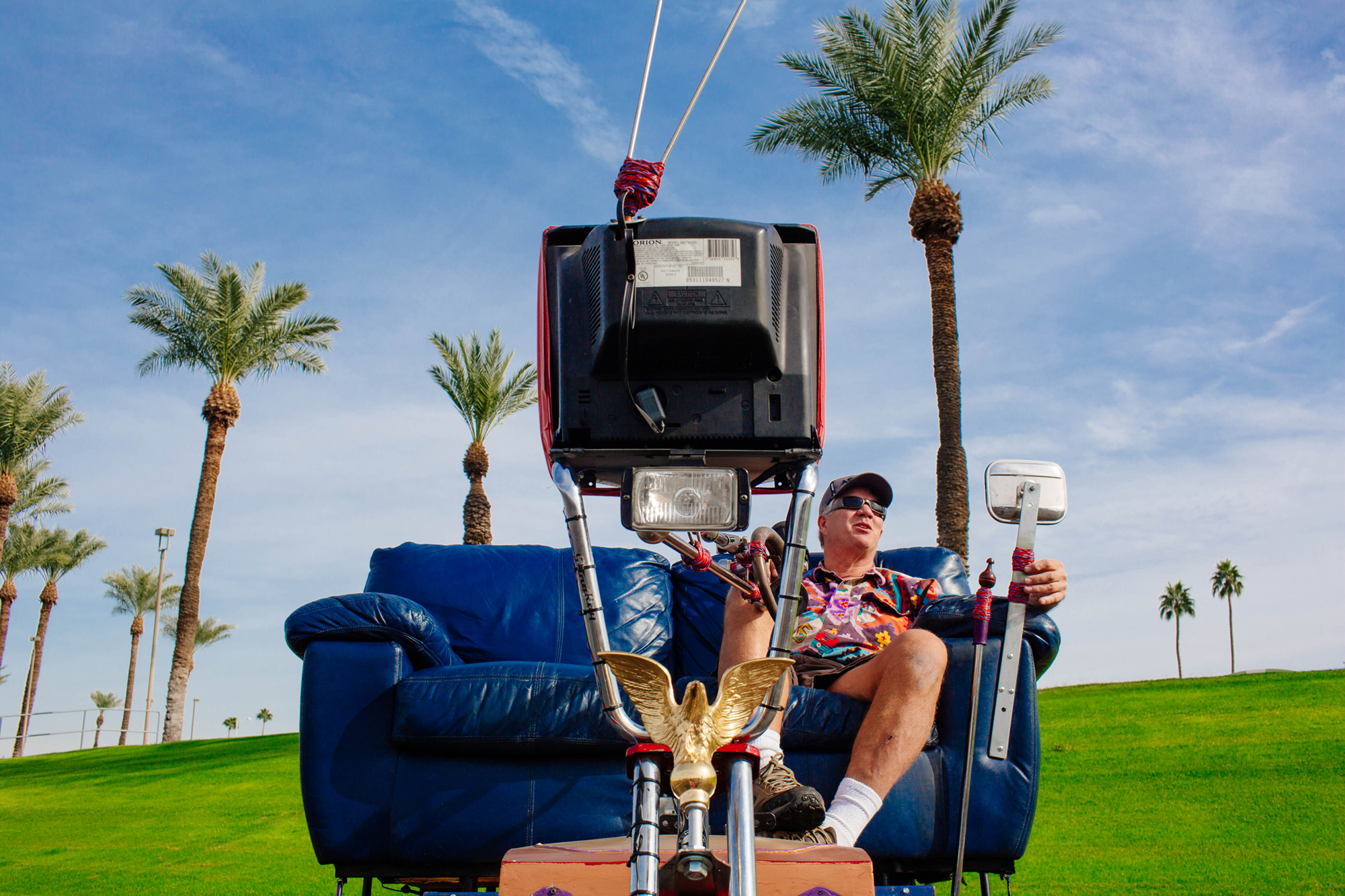 Q. What are some of your favorite subjects to photograph there?
A. I like the colorful, quirky, fun shots, like a costumed dog parade or a Halloween party. I love anytime I can capture people not taking themselves too seriously. One resident's wife told him he needed to get off the couch and stop watching TV. He made this little golf cart out of a couch and a TV and drives it around.
My favorites are the cheerleaders: The Sun City Poms. One of the members just turned 90 — they have beautiful uniforms. It's like a sisterhood. At first glance, when you see the cheerleaders perform, you think, "I wouldn't be surprised if this person was 17 or 18" — but it's actually a 78-year old throwing pom poms. These are people our grandmothers' ages, and this is not what we expect, and this is what they're doing.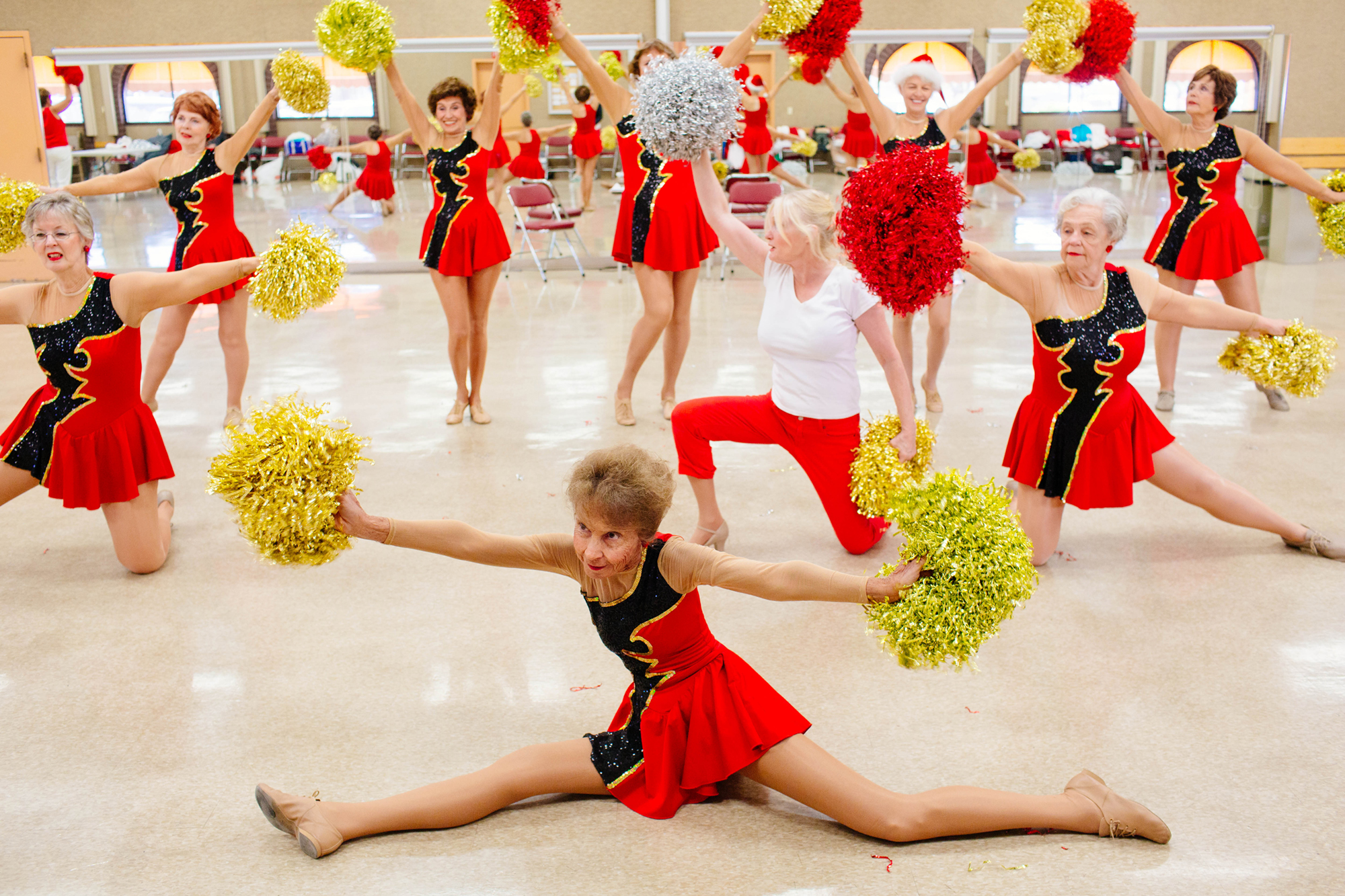 Q. What's it like connecting with residents?
A. People are always trying to connect me with other people to photograph — I feel very welcome there. I've played pickleball there, and when I go to the dances people coerce me to do the foxtrot. I get a little taste of retirement.
Q. What have you learned from visiting Sun City?
A. When we're young, we go in the direction of what we love. Along the way we pick up messages like "you're a terrible painter," and we might stop doing it. But at Sun City, you don't have to be the best cheerleader or the best at pickleball — you're doing it because your friends are doing it and because it feels good to do.
People are having fun and they're staying young and they're staying healthy. I love this idea that we can get back to the things we really loved as a kid. It's kind of like eternal summer camp.
Sun City has helped me look at aging in a way that's appealing and exciting, contrary to our culture that worships youth. I've come to view getting older as a thing to look forward to — and a gift every day.
See more of Kendrick Brinson's photos on her website.