At our 46th Sales & Marketing Roundtable, professionals around the country shared the latest news at their communities: Virtually all residents are getting the vaccine, families are impatient with CMS regulations, and prospects are slowly opening up to the idea of a move.
Please check out the recap below, and join us for our next roundtable this week.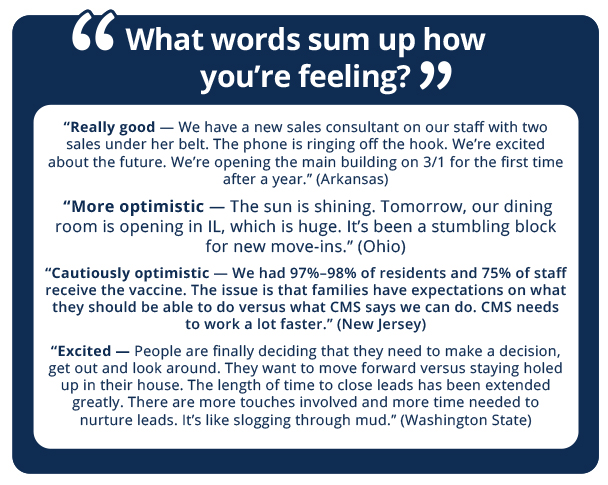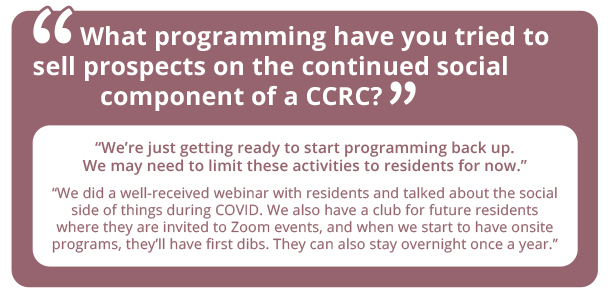 Please join our next roundtable discussion on Thursday, March 4, at noon ET. For login information, please email DDunham@VarsityBranding.com.