At our 35th weekly sales and marketing roundtable, communities shared the spiking COVID rates in their respective states, and how they're marketing differently in this environment.
Please check out the recap below. We also invite you to attend our next roundtable, the Thursday after Thanksgiving Day.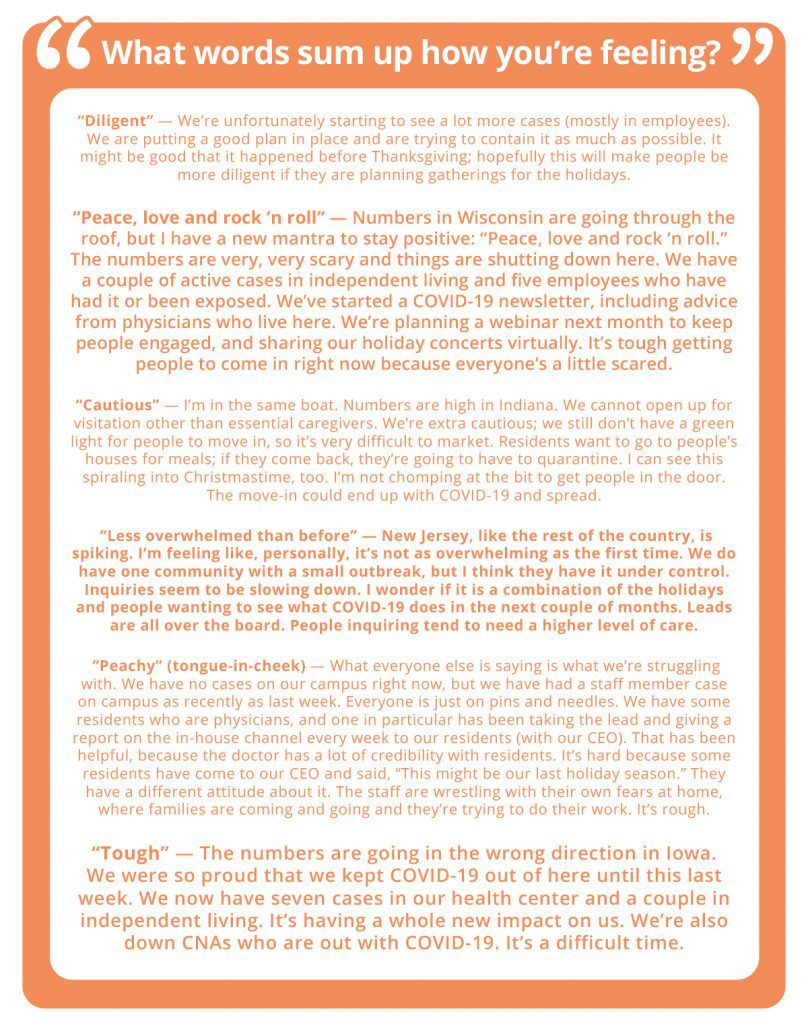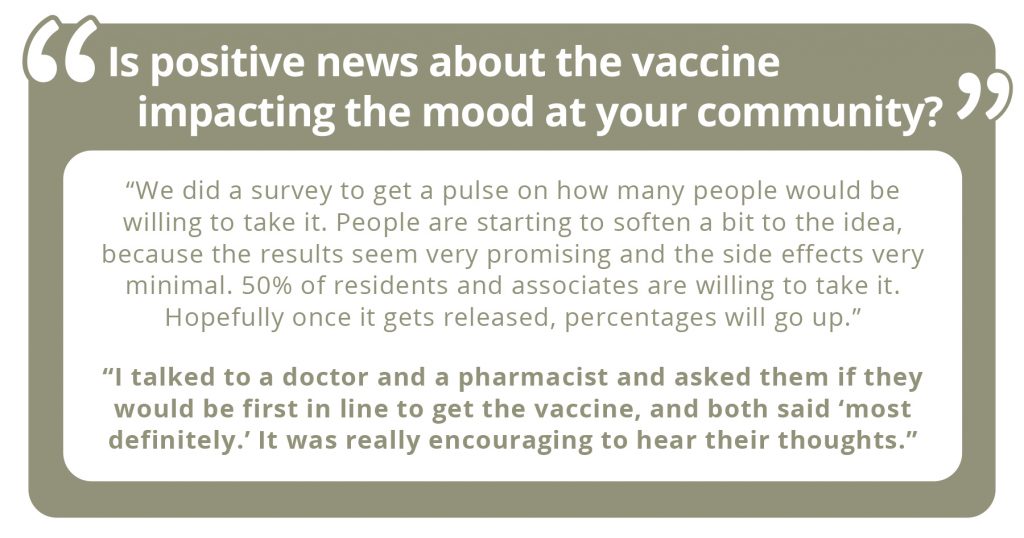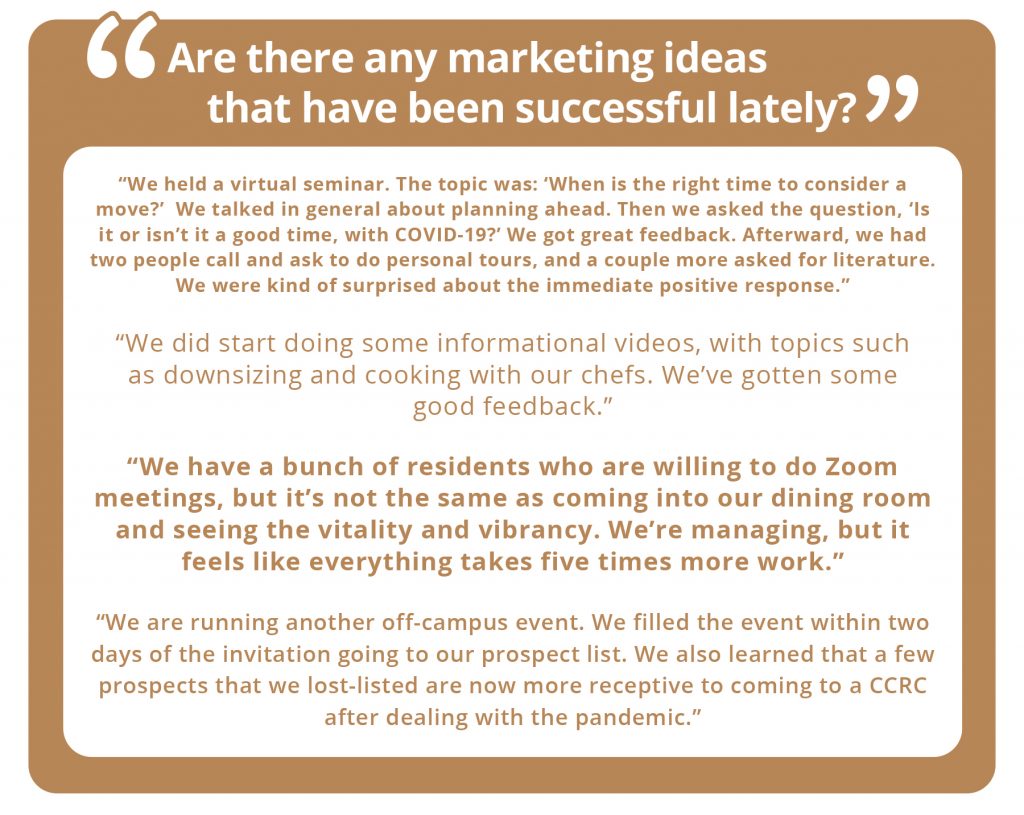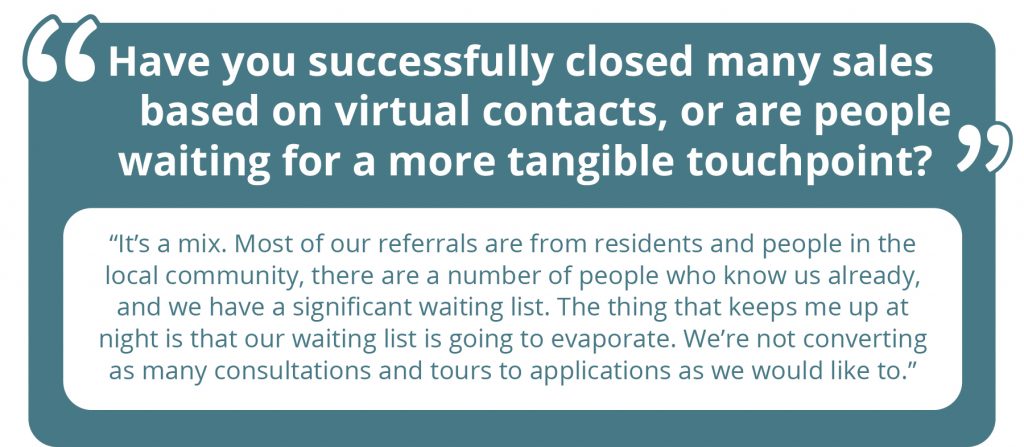 Please join our next roundtable discussion on Thursday, December 3, at noon ET.
For login information, please contact DDunham@VarsityBranding.com.