At our 33rd weekly sales & marketing roundtable, we shared how we're feeling this week. We also discussed a plastic wall that was set up by one community to allow residents and family to hug, shown below.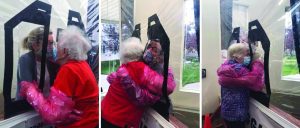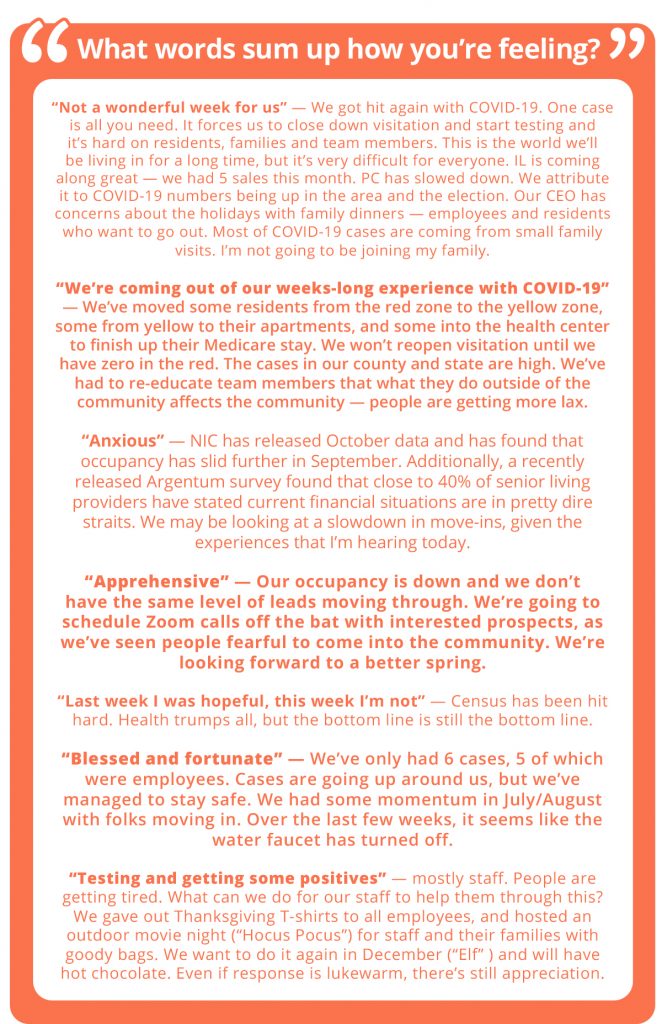 Please join our next roundtable discussion on Thursday, November 12, at noon ET.
For login information, please contact .