Last Monday, we organized a virtual forum where communities exchanged ideas about engaging residents during the coronavirus shutdown. Check out their creative solutions below.
We're holding another Resident Life roundtable soon, and all are welcome to attend.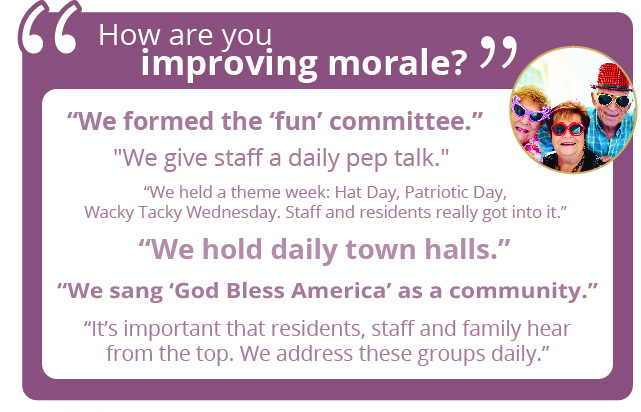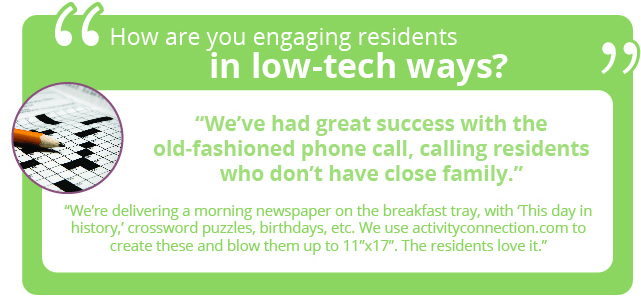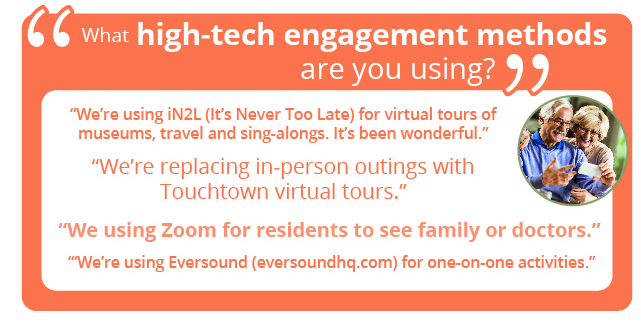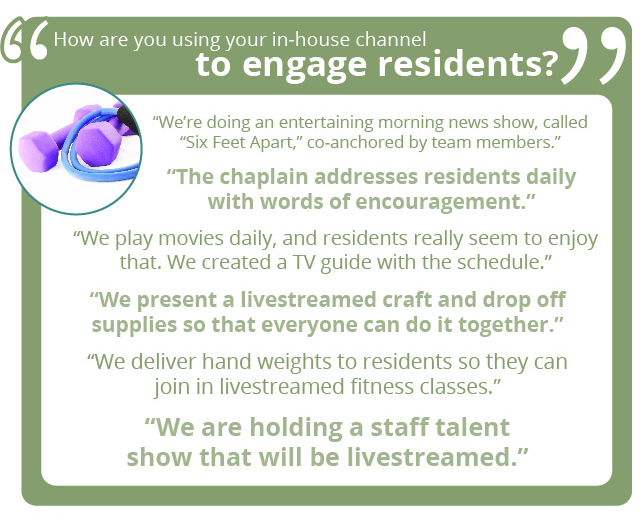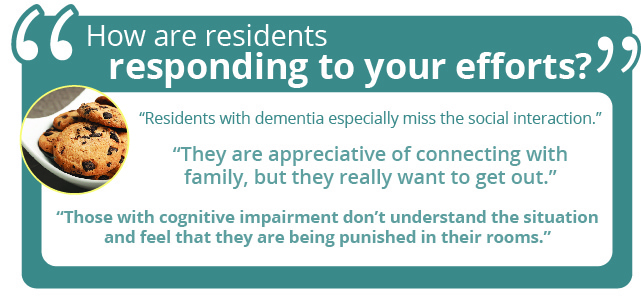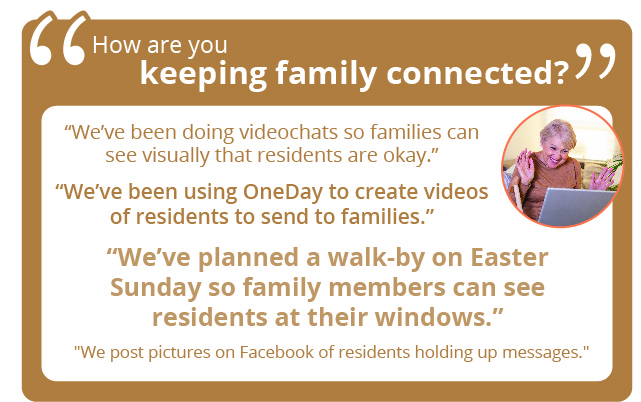 Join the next Resident Life roundtable on April 20!
We thank everyone for participating, and we invite you to join the next session, Monday, April 20, at noon ET: Resident Life discussion
You don't have to be a client to join the session — all are welcome. For call-in information, email .