In our most recent sales and marketing roundtable, community marketers shared their recent sales ups and downs as well as some valuable tips for virtual events.
Check out the recap of our discussion below. Please also join us for our next sales and marketing roundtable next week. Details are at the end of the post.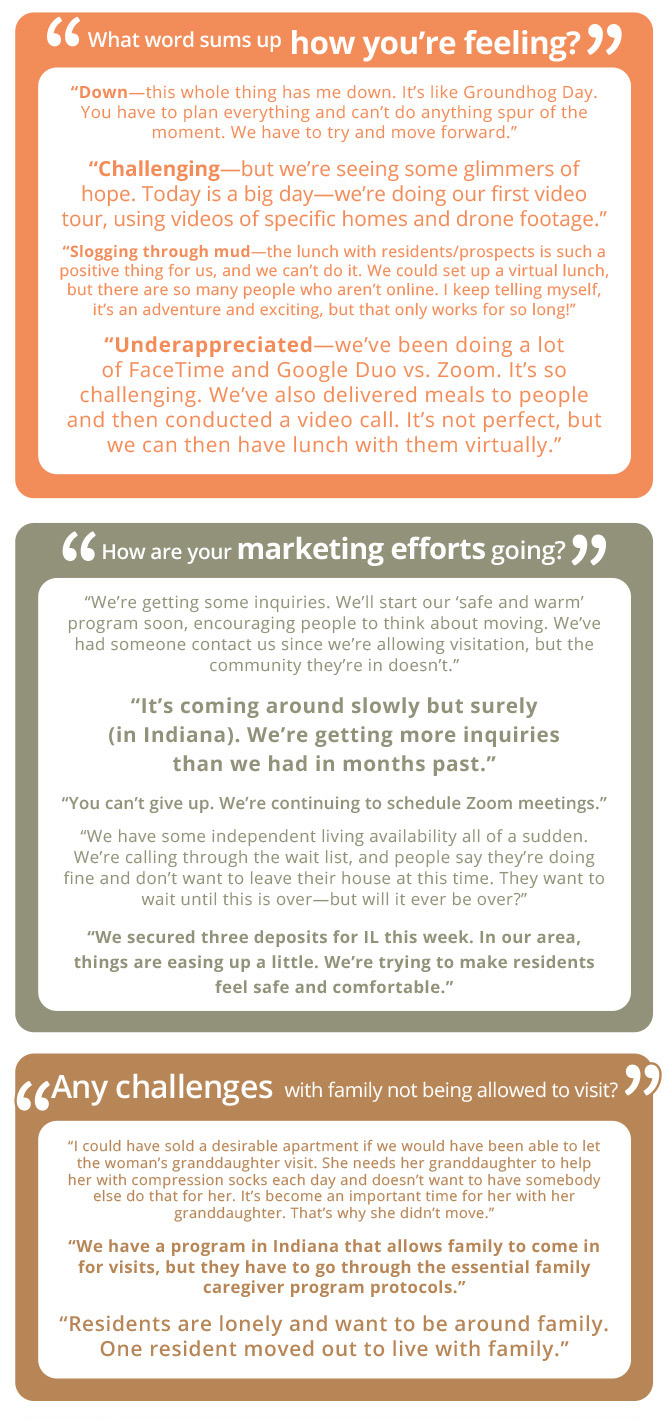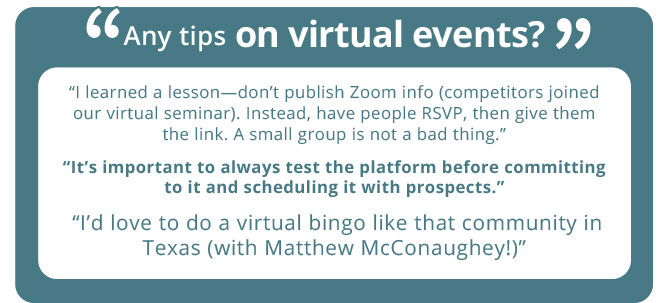 Please join our next roundtable discussion on Thursday, August 20, at noon ET.
Cara Stefchak and Cory Lorenz will join us to discuss social media and digital media usage during the pandemic.
For log-in information, please contact .