As social distancing continues, communities came together for roundtable #9 to share their ideas and challenges. Robinson Smith, creative director at Varsity, joined our discussion to share insights on brand-centric messaging during quarantine.
Check out the takeaways below. You are also welcome to join our next sales & marketing roundtable, coming up this week.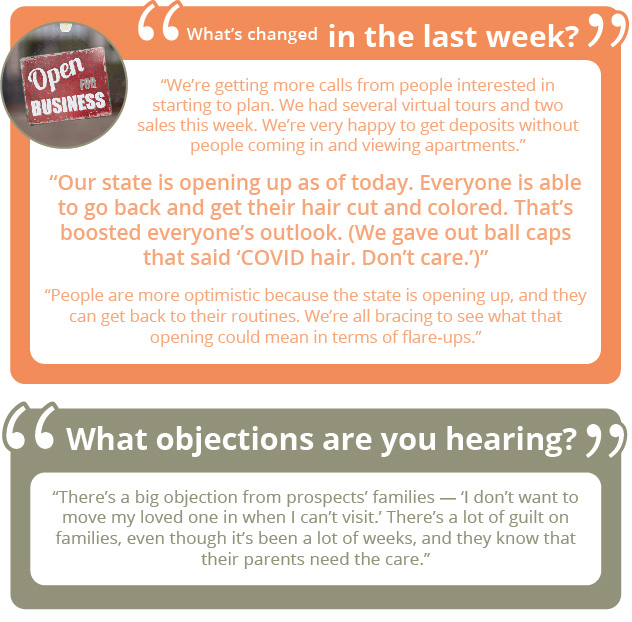 Insights from Rob's discussion on creative messaging:
Rob shared this video, which essentially highlights how painfully similar much of the COVID-19 advertising is.
Every commercial is exactly the same, with catchphrases like: "uncertain times," "home" and "together."
Brands want to let you know they were there for you in the past, are with you now and will be with you moving forward. While these messages of hope and empathy are important as we move forward, it's critical not to lose sight of the brands we've worked so hard to establish. We need to make sure we're not abandoning them, especially as normal community marketing will not return for quite some time.
While all communities want to communicate that they care about the safety of their team members and residents, they also should make sure that they are talking about their BRANDS and are leveraging the messages that they have put out into the marketplace and established over time.
At Varsity, we talk about branding and brand personalities in terms of archetypes. The caregiver archetype is typically the archetype of industry, so it's not a long-term solution for individual community branding as we go forward. Communities need to be intentional about expressing their own voices — explorers, magicians, lovers — and make sure that the things that set them apart from competitors are being stated in true, unique and compelling ways.

Join the next sales & marketing roundtable on May 28!
We thank everyone for participating, and we invite you to join the next session on Thursday, May 28, at 12 p.m. ET.
Jackie Stone, Varsity VP of sales, will be joining us for part of the session to share her insights on virtual event topics and processes.
You don't have to be a client to join — all are welcome. For call-in information, email .